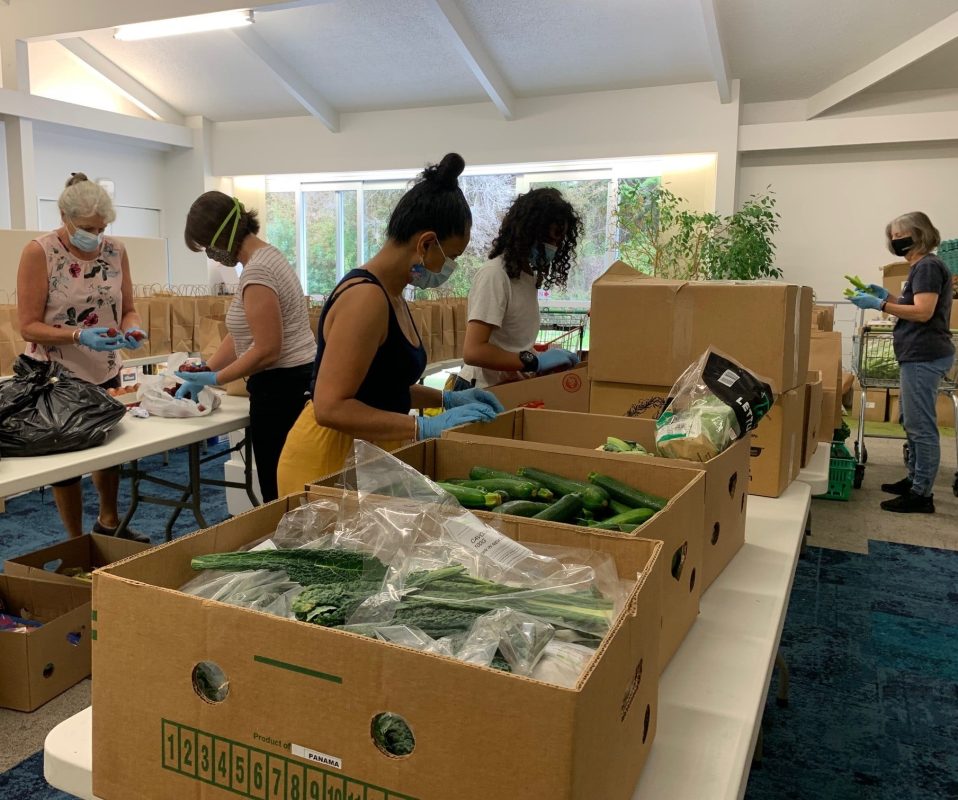 Kai Collective Te Awaroa, was set up in April 2020 in response to the first COVID-19 lockdown by a group of local social service agencies. 
Kai Collective works alongside others in the food industry such as KiwiHarvest and Fair Food, and with their support we are able to provide wholesome, nutritious food parcels to assist our community.  
Our kai packs include staples such as bread, rice, pasta and canned goods as well as fresh fruit and vegetables for 4 days.    
The Kai Plan, provides a kai pack each week for 4 weeks, a pack each fortnight for 2 fortnights and a pack a month for 2 months – a total 4.5 months of food provisions.   
The model we use is designed to offer a wrap-around support service, where we are able to offer assistance through the various social agencies and community groups in South Kaipara, while at the same time build up a person's mana so in time they are better equipped to build food security and resilience for themselves and their whānau.