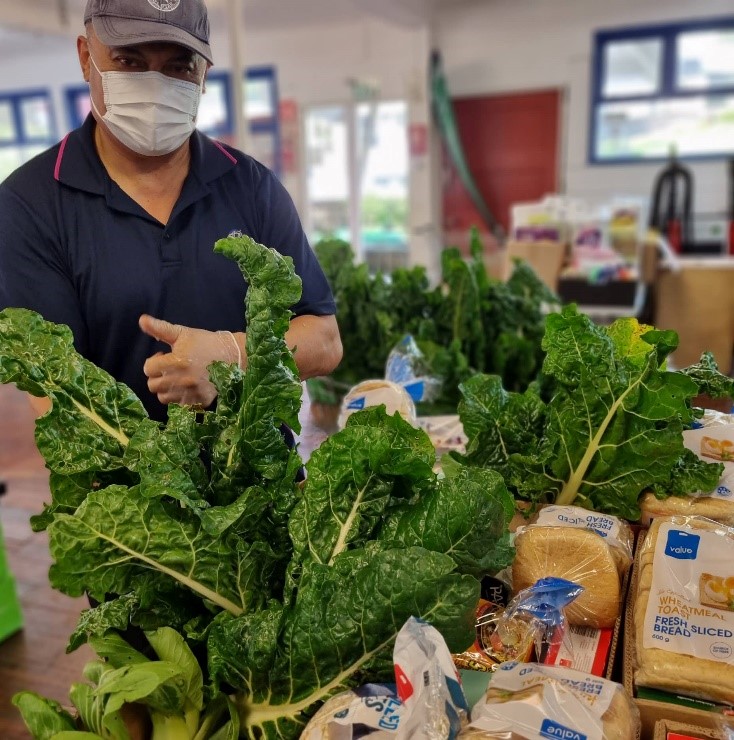 nourishing communities, cultivating change
South Kaipara Good Food helps communities within the South Kaipara region address the complex mental and physical issues associated with food insecurity. We provide wellbeing programmes as part of our goal to build a nourished, safer community.
More than a foodbank, we provide a safe, judgement free space, for individuals and their whānau experiencing hardship, and work alongside other agencies in our region to provide wrap-around support and education programmes.
South Kaipara Good Food is one of 31 members of the Aotearoa Food Rescue Alliance (AFRA) and is committed to preventing nutritious edible food going to landfill.  
Food is a basic human right, yet in New Zealand, billions of dollars of edible food is wasted each year.  It is diverted to landfills – while one in five children live in households facing food insecurity.  
If you are thinking about donating to a food rescue, please contact Gemma: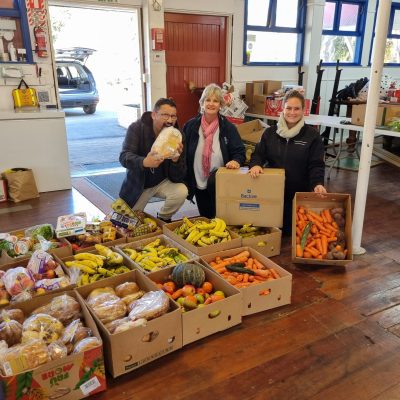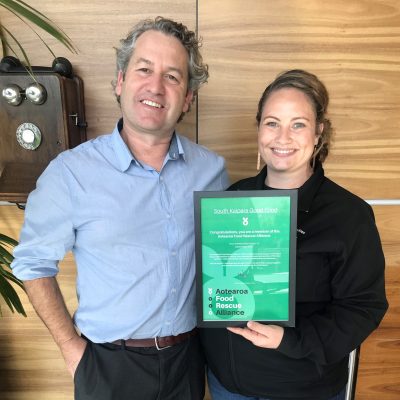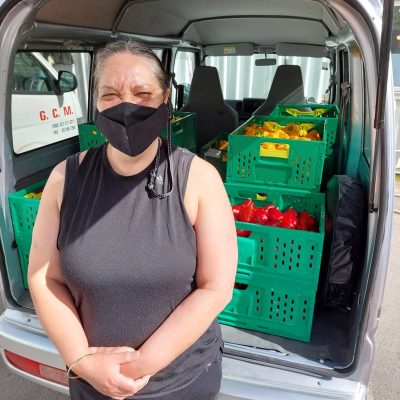 of good, nutritious food rescued from landfill

of CO2 stopped from entering the atmosphere

of water saved from the drain

meals provided to food rescue
Thank you to our awesome Partners
Our services are dependent on the generous donations from funding grants and local donors. Thank you for partnering with us to serve our community.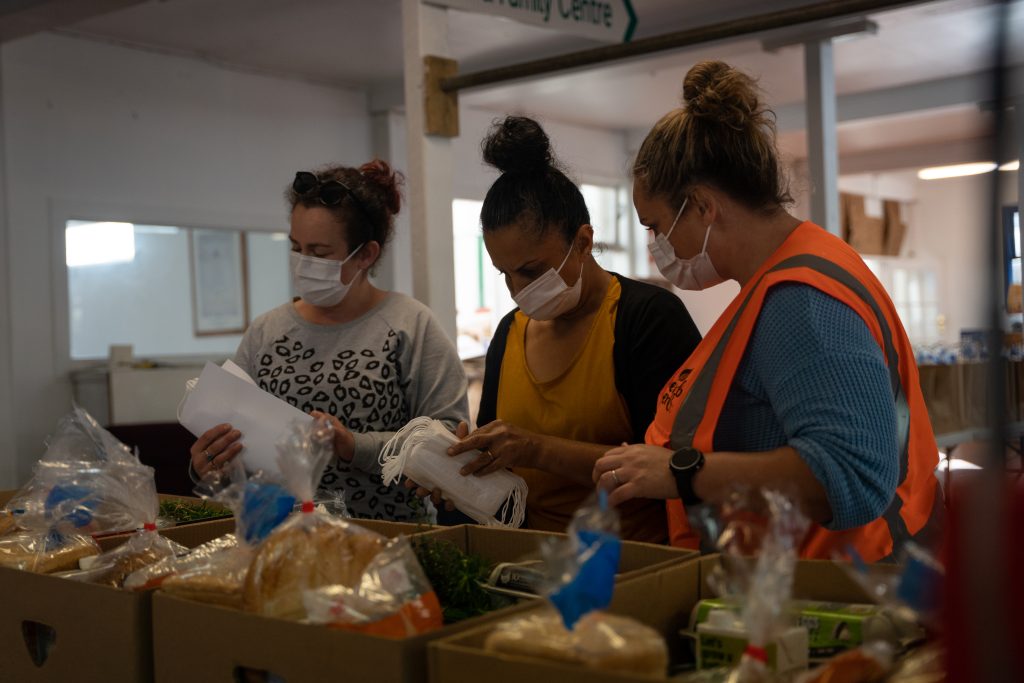 "Thank you so much to the wonderful people at [SKGF] ! You have saved my family numerous times – through covid, car breakdowns, financial instability and so much more, by providing us with food so that it relieves our family of that extra cost burden on the weeks that we are in need. We are forever grateful that this service is available, as well as for the wonderful lady that hand delivers to us as well. Having a new baby and starting a business all while covid restrictions hang over our heads…. [SKGF] has been our saviour on so many occasions. Thank you so so so much for everything your team do for our little family!"
– Kai Assist Client
"[SKGF] has allowed socially distanced face-to-face support for a whanau who were unable to get to the supermarket due to concerns for a pre-schooler's health and the heightened anxiety and challenges of being a single parent of 4 young children. By supplying healthy kai to the doorstep and easing the isolated and overwhelmed feeling of the mother through korero, she shared deeper concerns and anxieties for her teenager who had left their bubble. After consultation, we connected this mother to supports through the police regarding her transient teenager who was found & returned home safely.  I later found out that this whanau sat around the table that night, with plenty to eat and less worry. Thank you." 
– Social Worker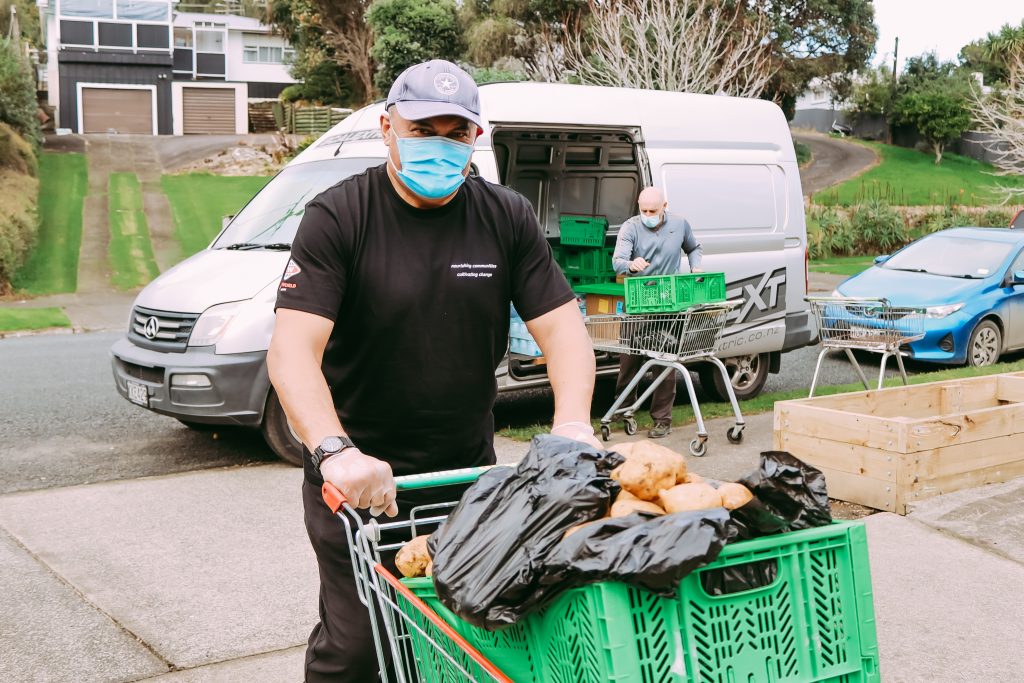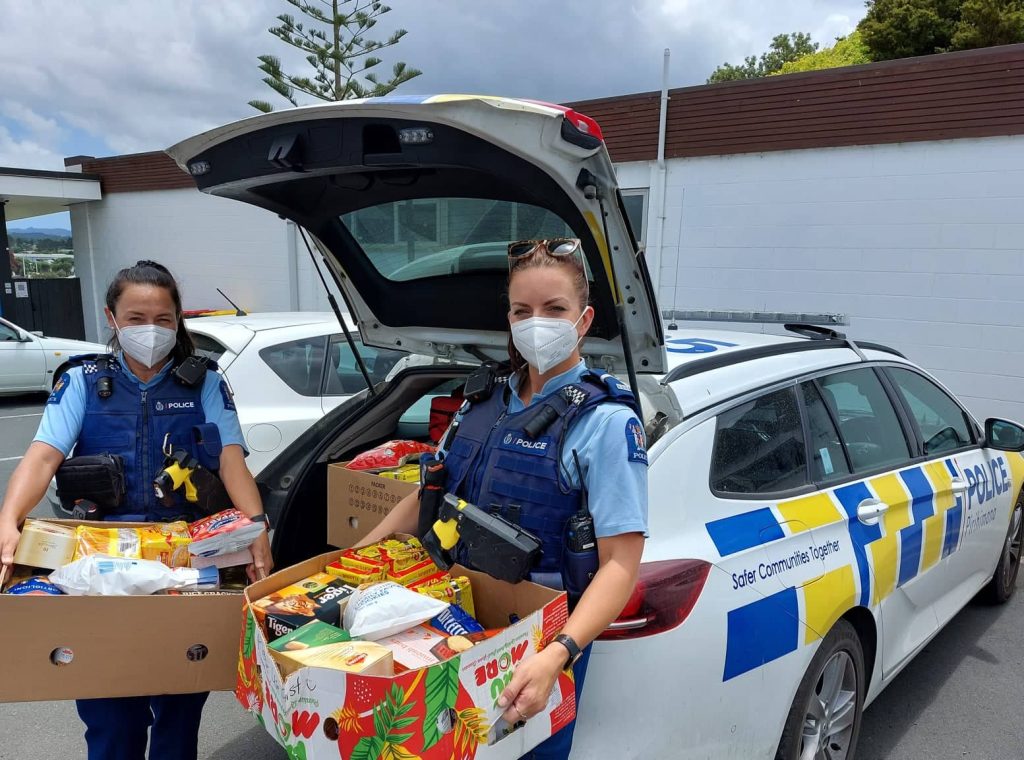 "Helensville Police work alongside South Kaipara Good Food which allows us to reach out to those whānau in need, and assists in strengthening and developing relationships that are sometimes difficult to form. This tool helps Helensville Police build trust and confidence within the community while trying to keep whānau and tamariki healthy and well. Helensville Police have had some great results with the assistance of the South Kaipara Good Food who are committed to their mahi and make a positive difference to the Helensville community. South Kaipara Good Food provides an excellent service to the community and we look forward to working alongside them in the future."
– Senior Sergeant Damien Albert, Helensville Police
"Aotearoa Food Rescue Alliance's ambition is to create a future where no food is wasted and no one who needs food goes without. South Kaipara Good Food is a critical part to help divert more food from going to landfill by increasing awareness of the food waste issue, by empowering behaviour change and by 'upping' awareness of, and increasing capacity in local food rescue organisations" 
– Dawn Hutchesson, General Manager AFRA