South Kaipara Food Secure Plan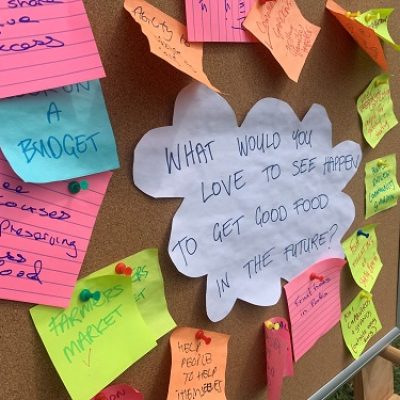 In August 2020, MSD provided 20 groups around Aotearoa funding for them to do a pilot research Food Secure Plan. Community Think, along with Kai Collective, and other local groups worked in partnership over 6 months, involving as many different parts of the community as they could to develop a food plan. 
The plan needed to be reflective of the people who make up our community, their histories, and their future imaginings of an alternative place where all people and whānau have access to healthy, nutritious food – and are in a food secure state.
The food plan needed to be easy to understand, practical in its use, inspiring and starting at the point of where people are currently at.
After meeting with over 50+ community groups and individuals, a plan which made sense of all the information we had heard from community members started to evolve.  Our understanding of the role that food, and the role that people have in the community became clearer.  We pictured an infinity circle where people, connection and local first all feed into each other, and people's understanding of food.  These are the key ingredients to strengthen food security in a region. 
Connected to this infinity circle are four main themes which grew from the conversations had between people in the community: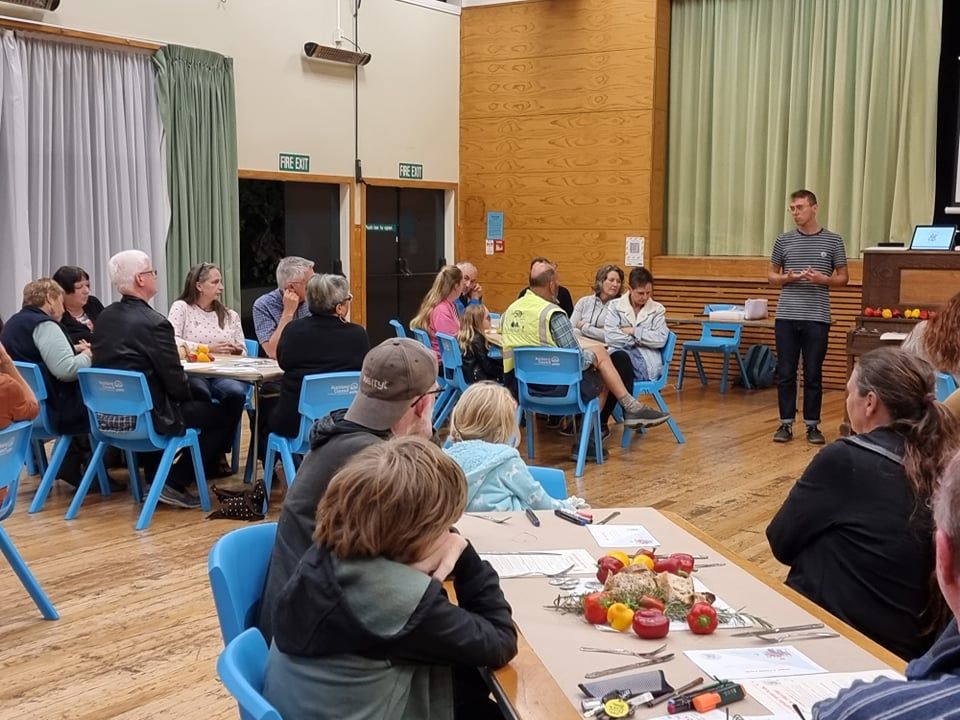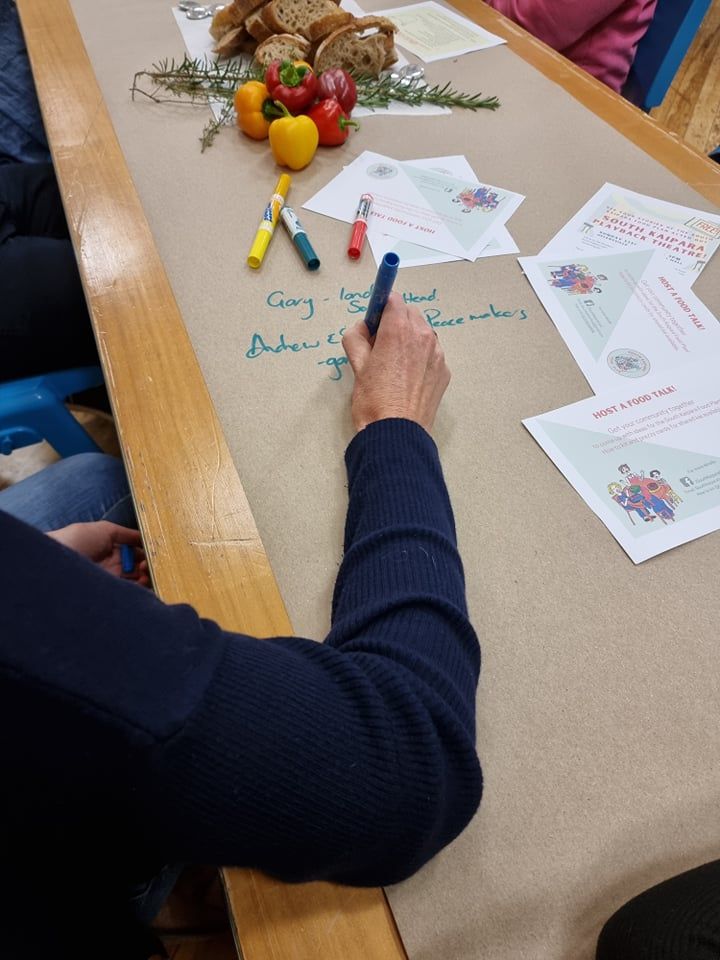 1. Relationships: How can we build and nurture connections between people? Centering our relationships with each other first, rather than the food. 
2. Equalising: How do we create food systems and spaces where all people can access good food? And where people can share knowledge and skills, and feel valued equally? 
3. Mobilising: Organising around our existing strengths and mobilising people in the community who can contribute. 
4. Local first: What is going to put locals on the map? Making use of food producers in the Community, and the land to make projects happen
Through our approach of working alongside the existing knowledge in the community to form this food plan, we have started to sow the seeds of a future where everyone in South Kaipara has access to good food. 
If you would like to learn more about the Food Secure Plan, please contact Jessica, our Food Plan Activator. 
We are now in the process of implementing some of the amazing ideas that came out of the food plan, such as a food hub, community garden, teaching programs and composting and worm farm hubs.